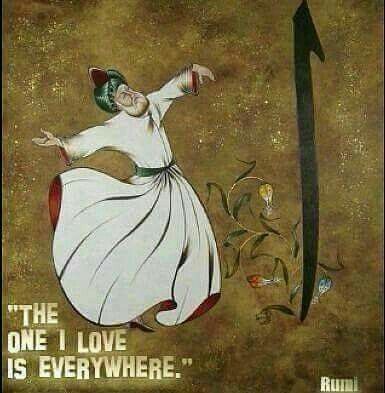 Rumi. The great Persian mystic who walked the earth way back in the 13th century. Over the course of seven centuries, his teachings have had universal appeal, spreading across national borders and ethnic discords with Muslim communities throughout Central and South Asia having embraced his spiritual legacy.
Today his inspirational poems can be appreciated in many languages. And thanks to American scholar and Rumi whiz Coleman Barks, this 13th century Persian mystic has risen to become the most popular and best selling poet in the United States. Since 1976, when Barks began publishing his interpretations of Rumi's work, The Hand of Poetry, Five Mystic Poets of Persia in 1993, The Essential Rumi in 1995 and The Book of Love in 2003 have hit the bookshelves, delighting the young and old alike.
His timeless wisdom and lyrical poetry was the central theme of a delightful concert I attended at the Lensic Performing Art Center in Santa Fe, New Mexico. I invite you to enjoy my article about this unique cultural event on the website of Arch International, a non-profit organisation with the noble mission to preserve and restore ancient cultural sites worldwide.