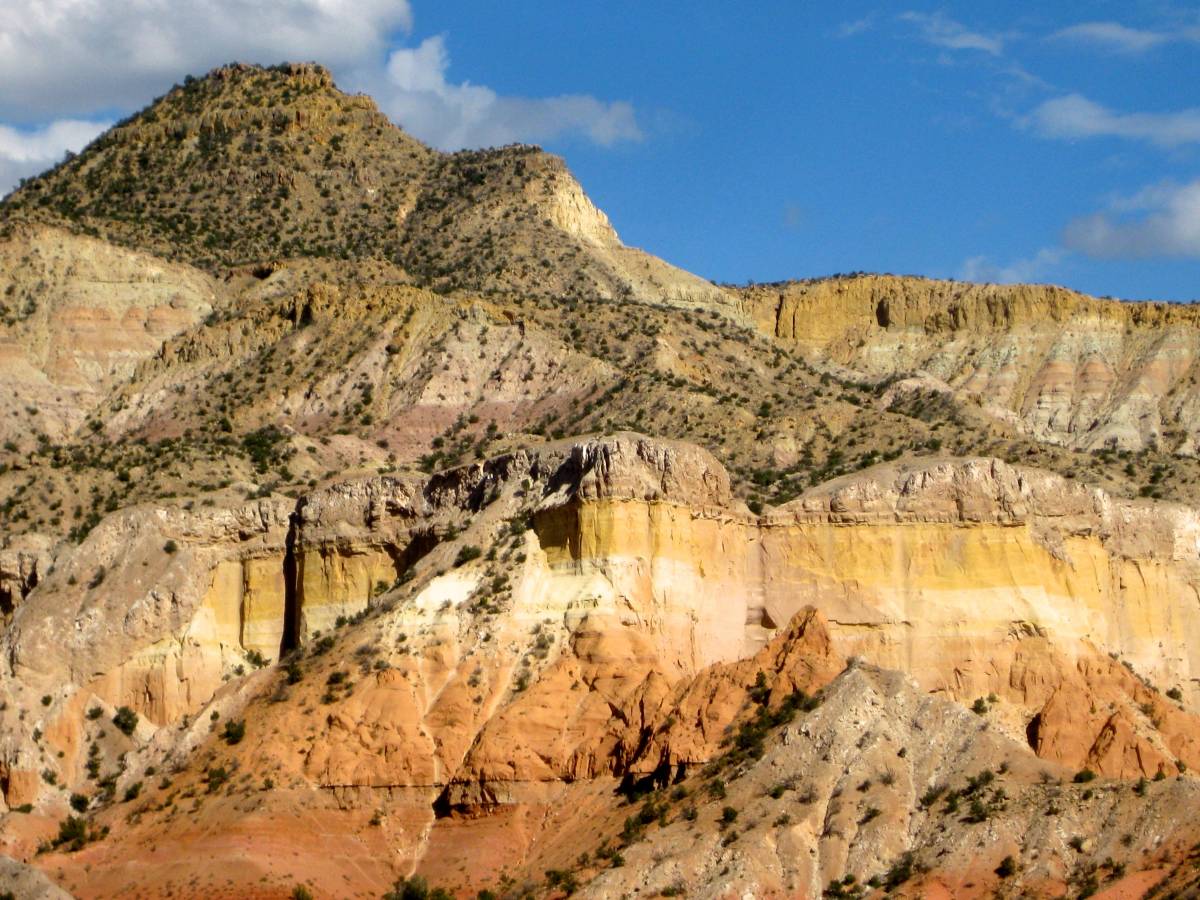 Shaped over millions of years ago, rising amidst yellow-red sandstone cliffs, the Echo Amphitheatre in Northern New Mexico is quite a dramatic sight to behold. Towering over the dry desert landscape along Highway 84, about 15 miles north of Abiquiu and past the Ghost Ranch, these spectacular rock formations just take your breath away. According to legend, the curved cliff wall reaching up into the blue echoes with gruesome deeds. On top of the cliff bowl, Navajo Indians triumphed over a family of white settlers, their blood spilling down into the amphitheater staining its walls. In retribution, U.S. Army soldiers murdered ten Navajo men at the same spot during the Navajo's brutal walk to Bosque Redondo. Once again, blood ran down those cliff walls, leaving a dried mineral varnish resembling blood.
Staring up at the red-streaked cliffs, I wondered about these stories, wondered about the wailing echoes of the long forgotten dead. I tried to brush it all off as a fantasy but as I walked back to my car, something chilled my palms.
I stopped. Looked up at this myth inspired monument one last time. A spooky feeling crept up my spine. I could swear a faint whisper was calling. Suddenly, a gust of wind swirled up sand. I ran for my car, hoping to escape the haunting legends and secrets buried beneath the red-streaked cliffs of this ancient site.